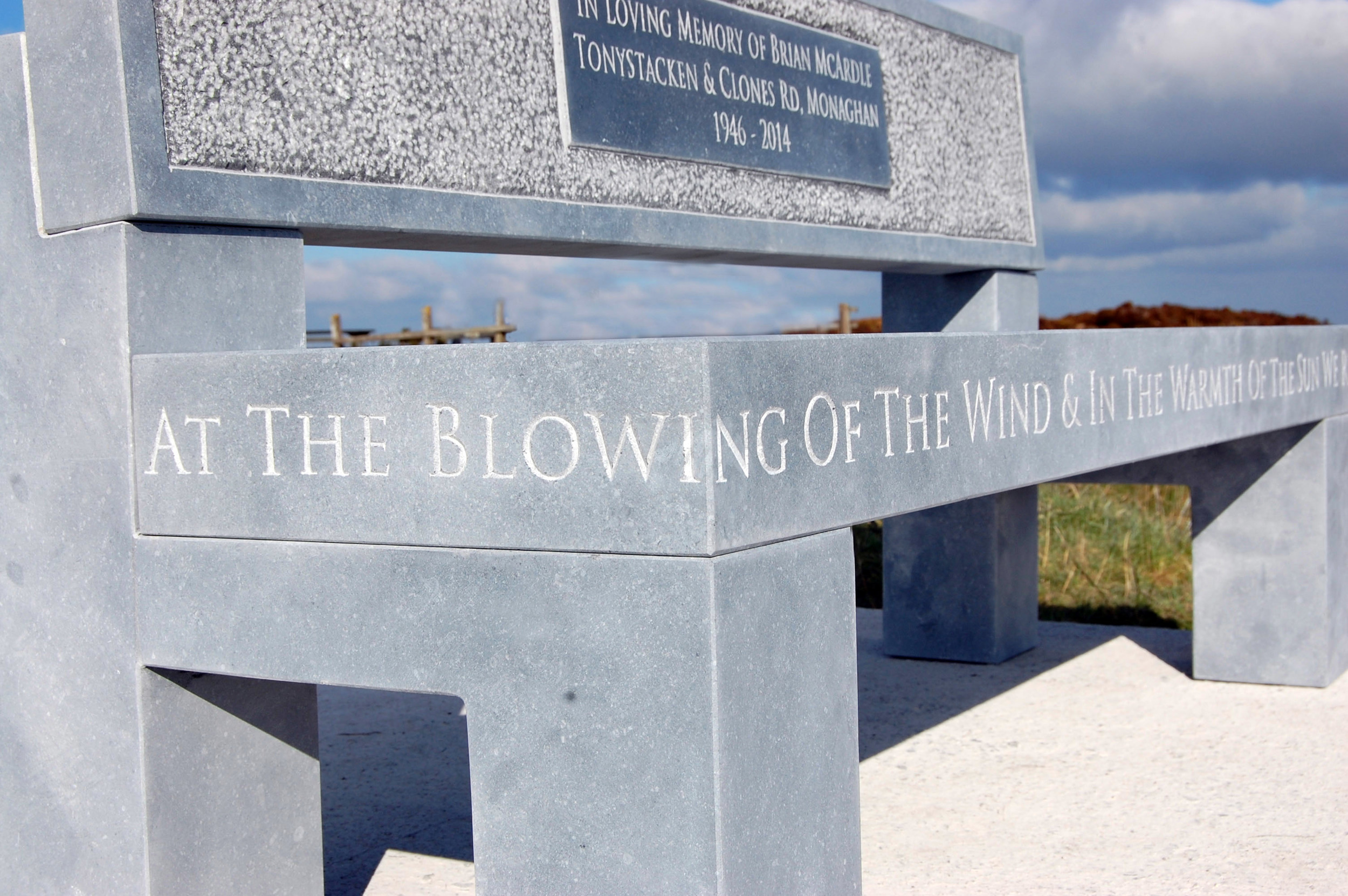 Bragan Memorial Bench
Hand carved detail, memorial bench detail and lines from a poem
Ross Quarry 4ft Celtic Cross
4ft Limestone Celtic cross part of a 7ft memorial in Co.Dublin.
Designed, sculpted and fitted by Marc Kelly Sculpture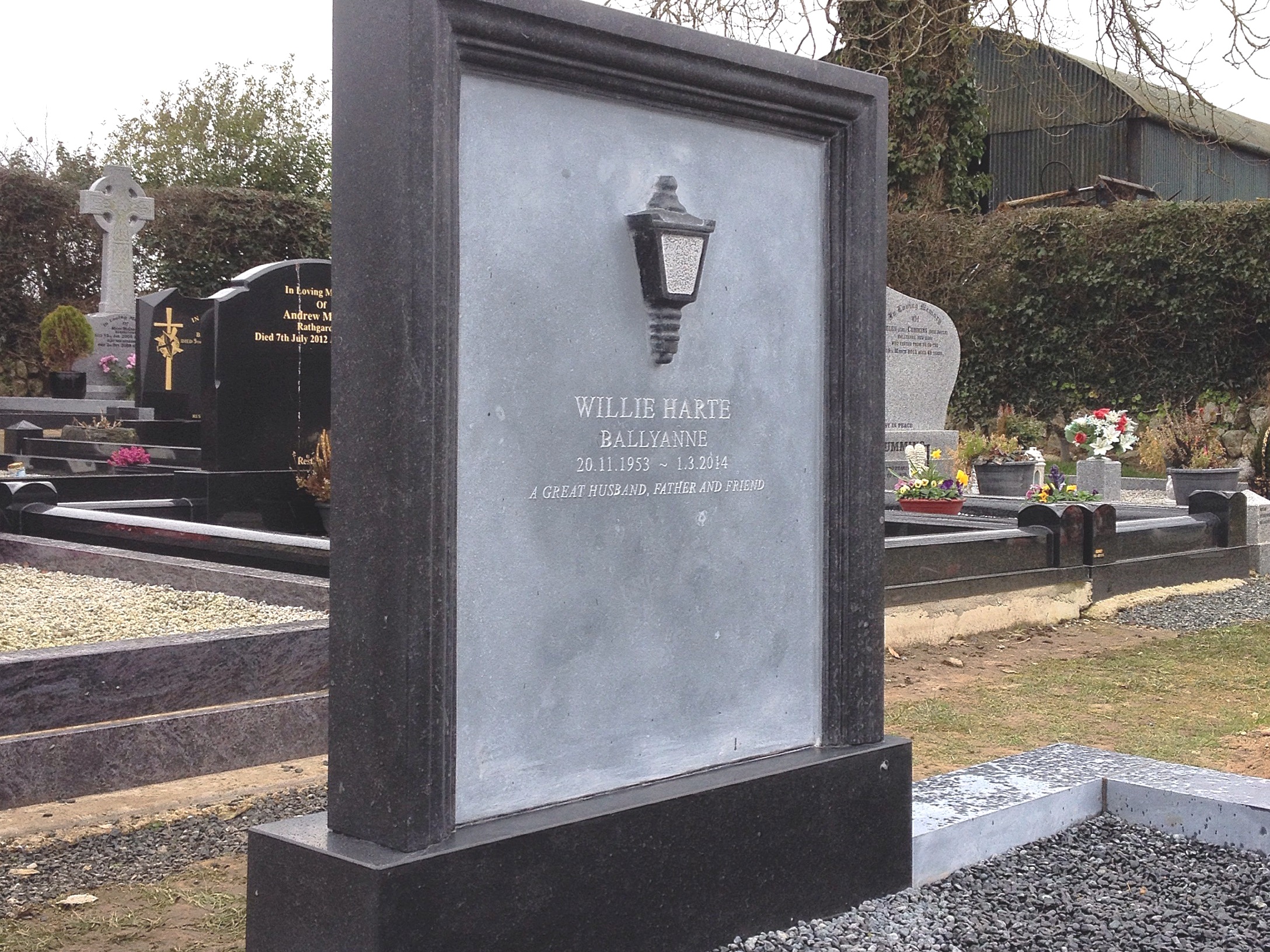 Bespoke Limestone Memorial
Irish Limestone memorial. Hand carved mould, lamp and lettering. Polished surfaces where the stone is dark, sanded kerbs and main face of the headstone.
Design, sculpted and fitted by Marc Kelly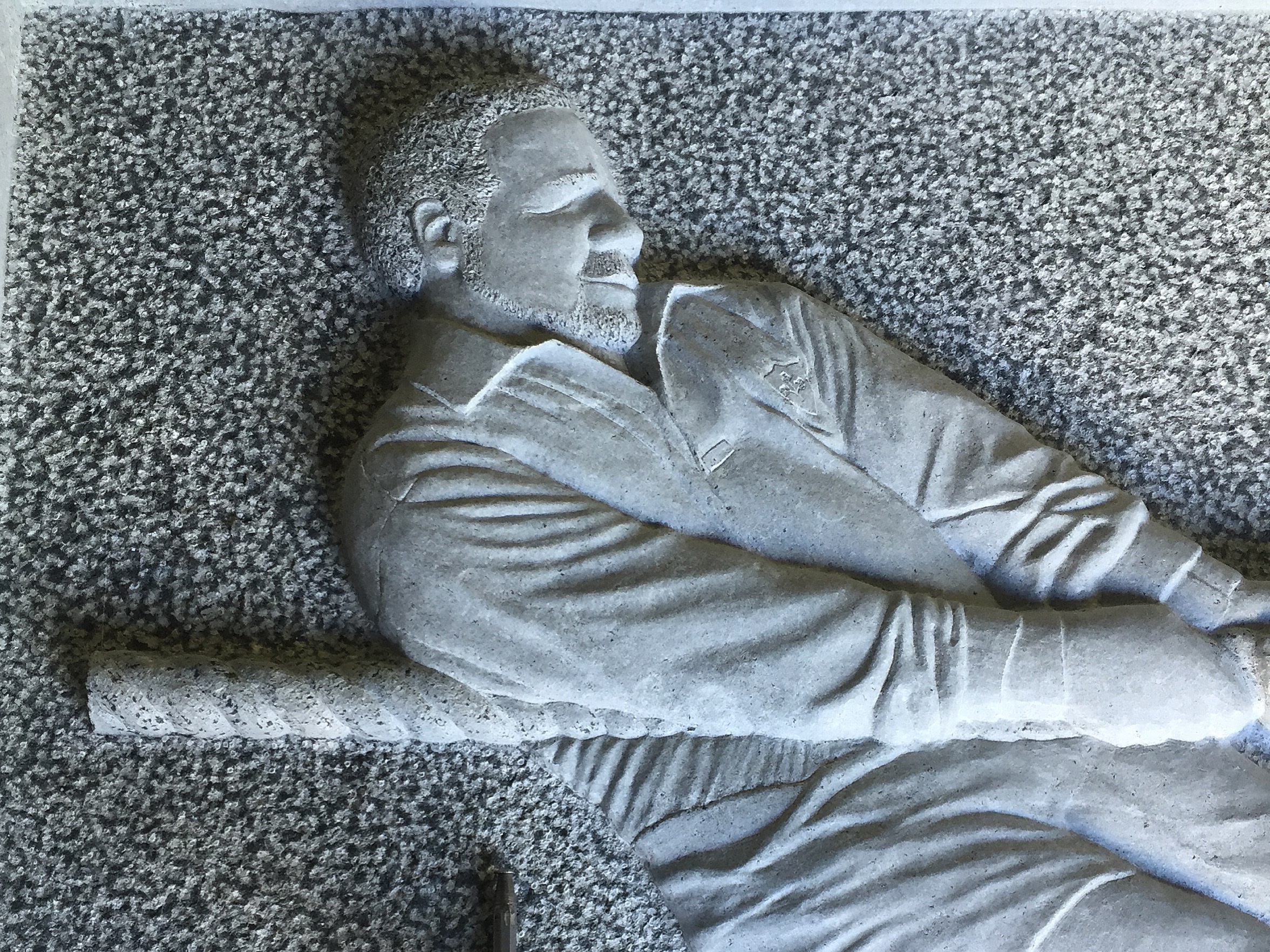 Pooh Bear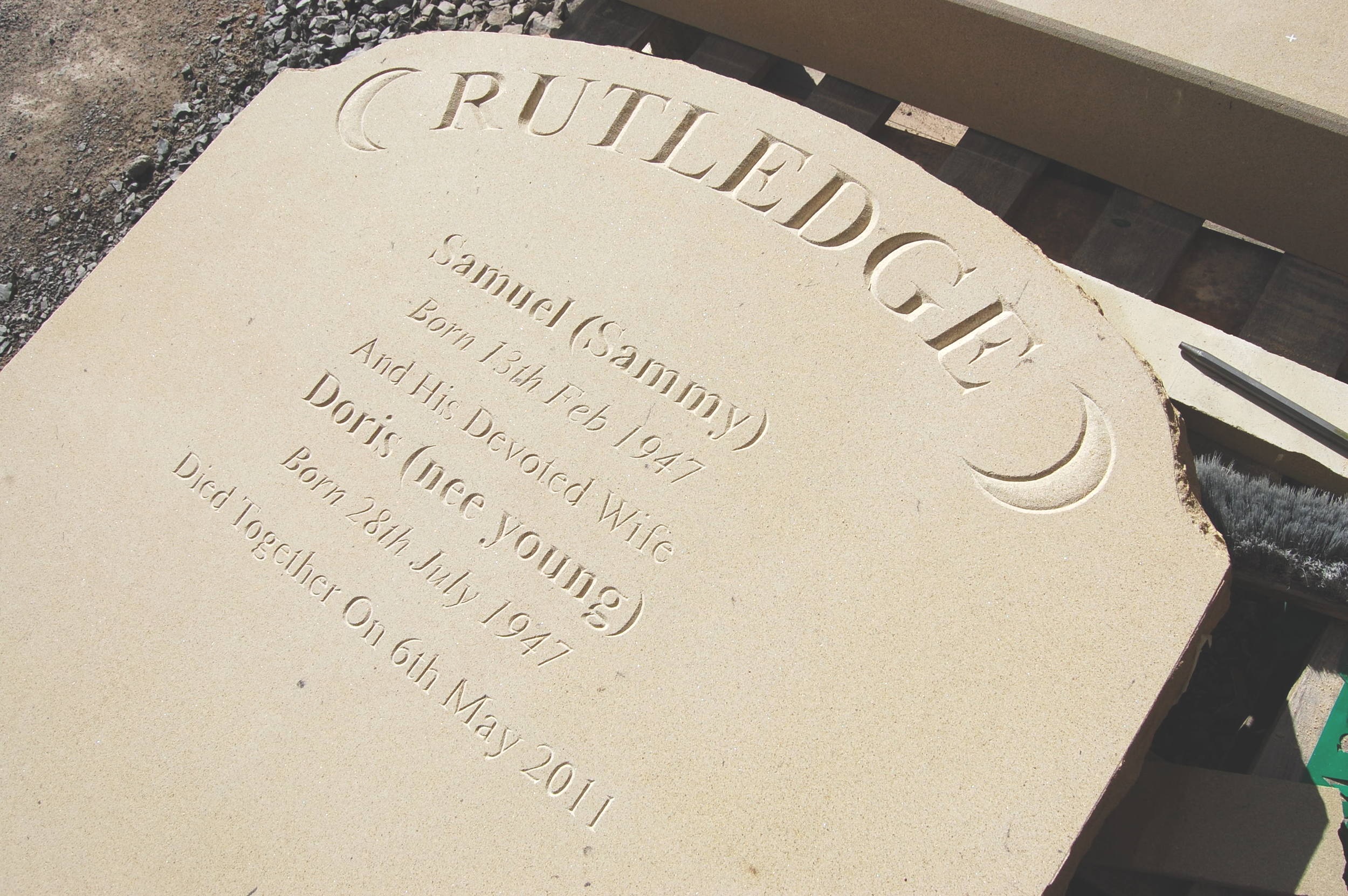 York Headstone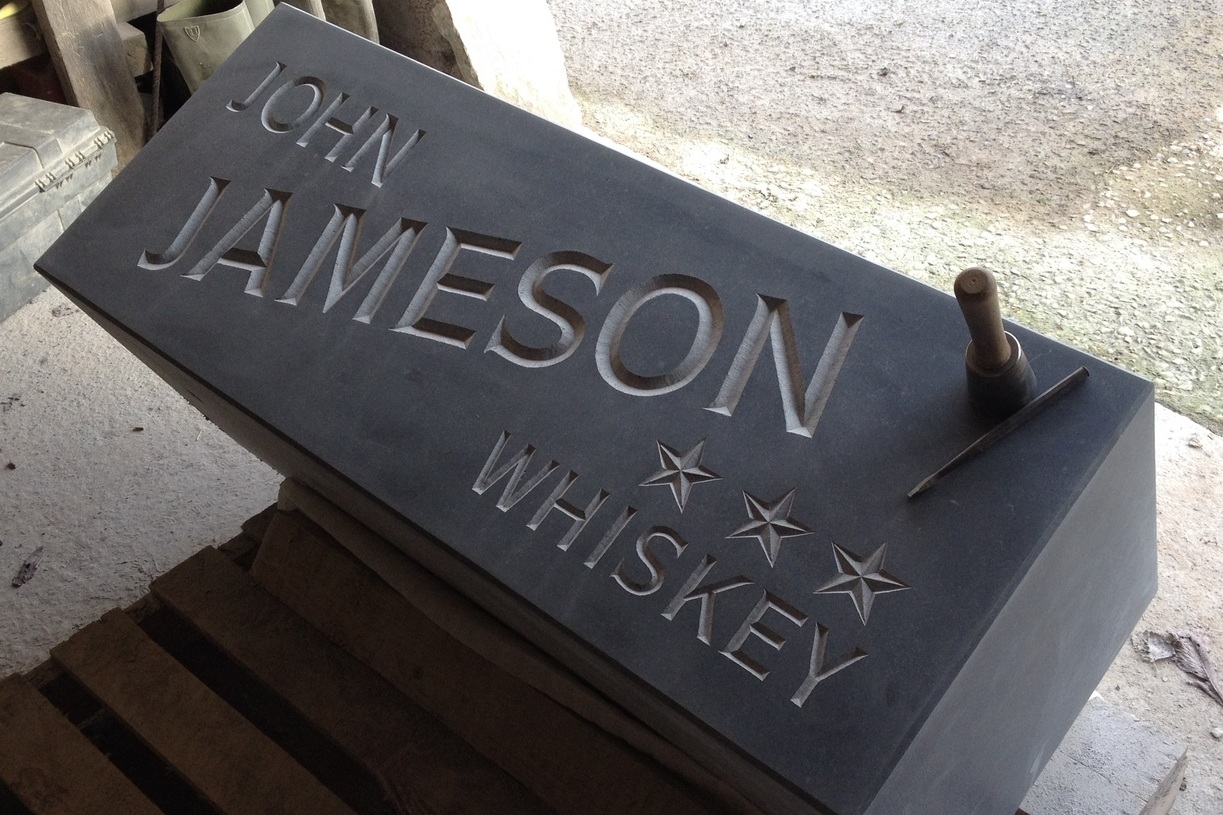 Jameson Whiskey
4 x 2 x 2ft Kilkenny Limestone piece, V-cut hand carved lettering
Relief Carving
Fermanagh Sandstone relief carving from a photograph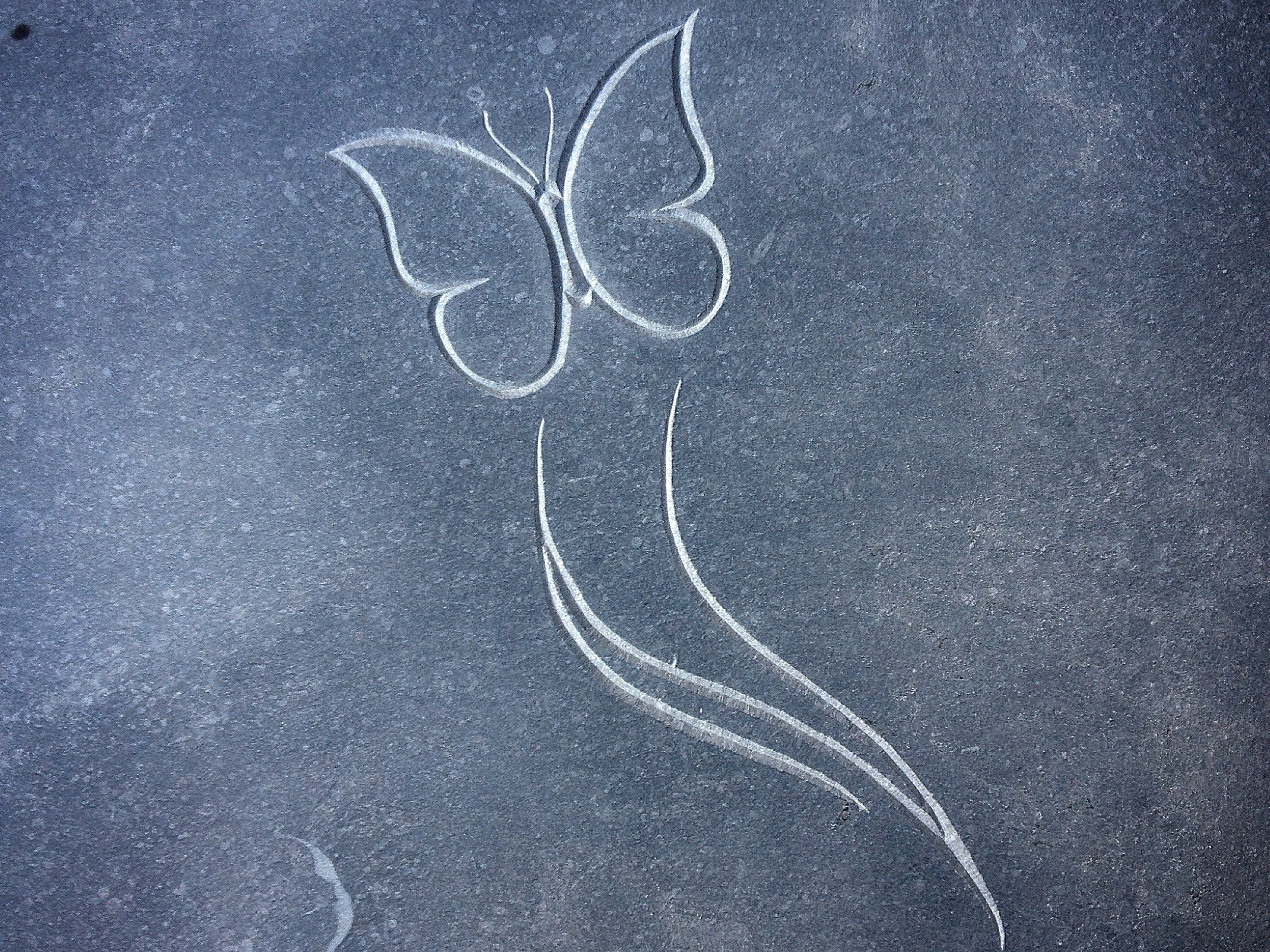 Carved Butterfly
Hand carved butterfly in Irish Limestone. This carving appears on the back of the Claddagh memorial.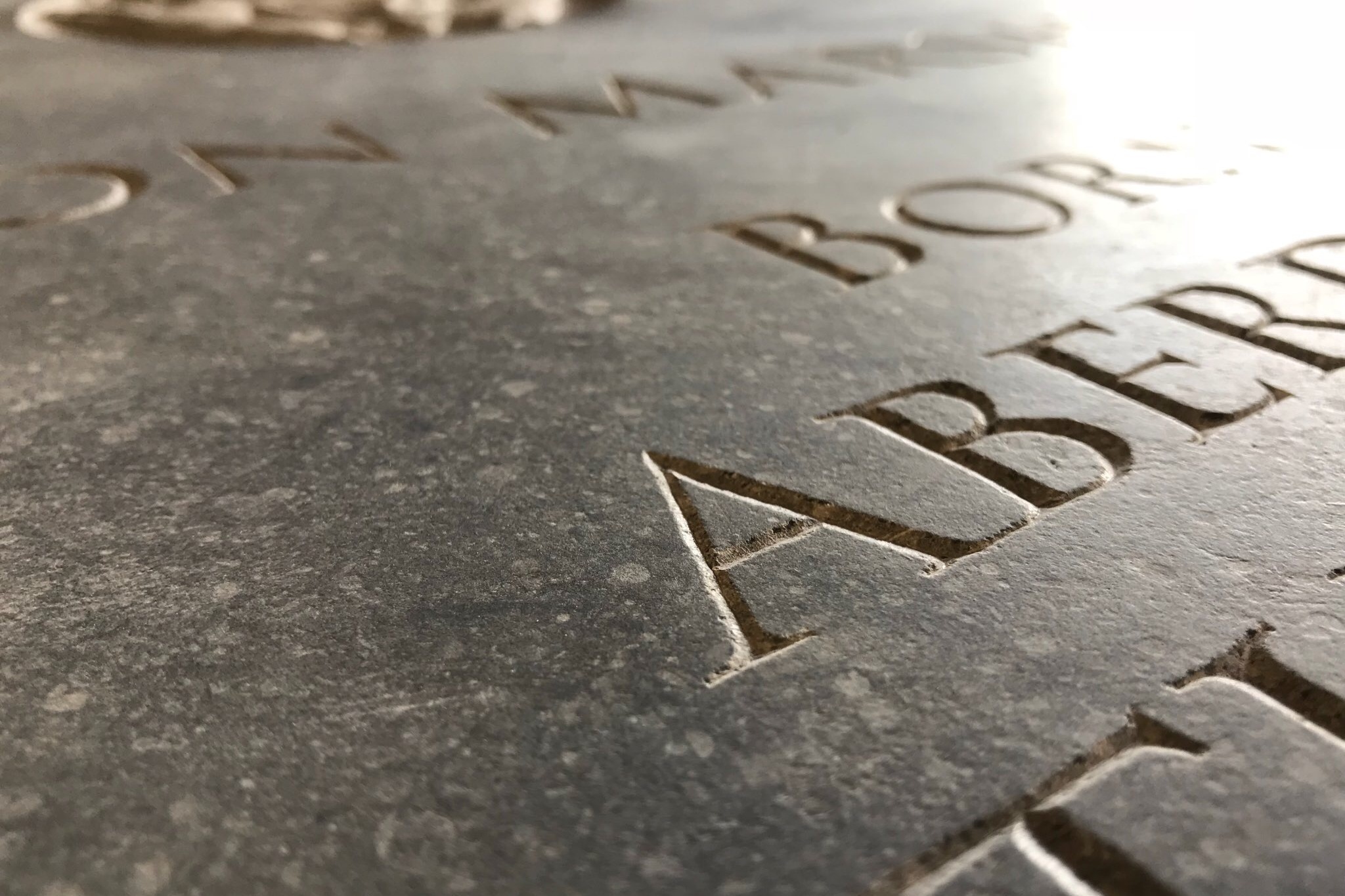 Scania
Close of detail of the Truck sculpted from Irish Limestone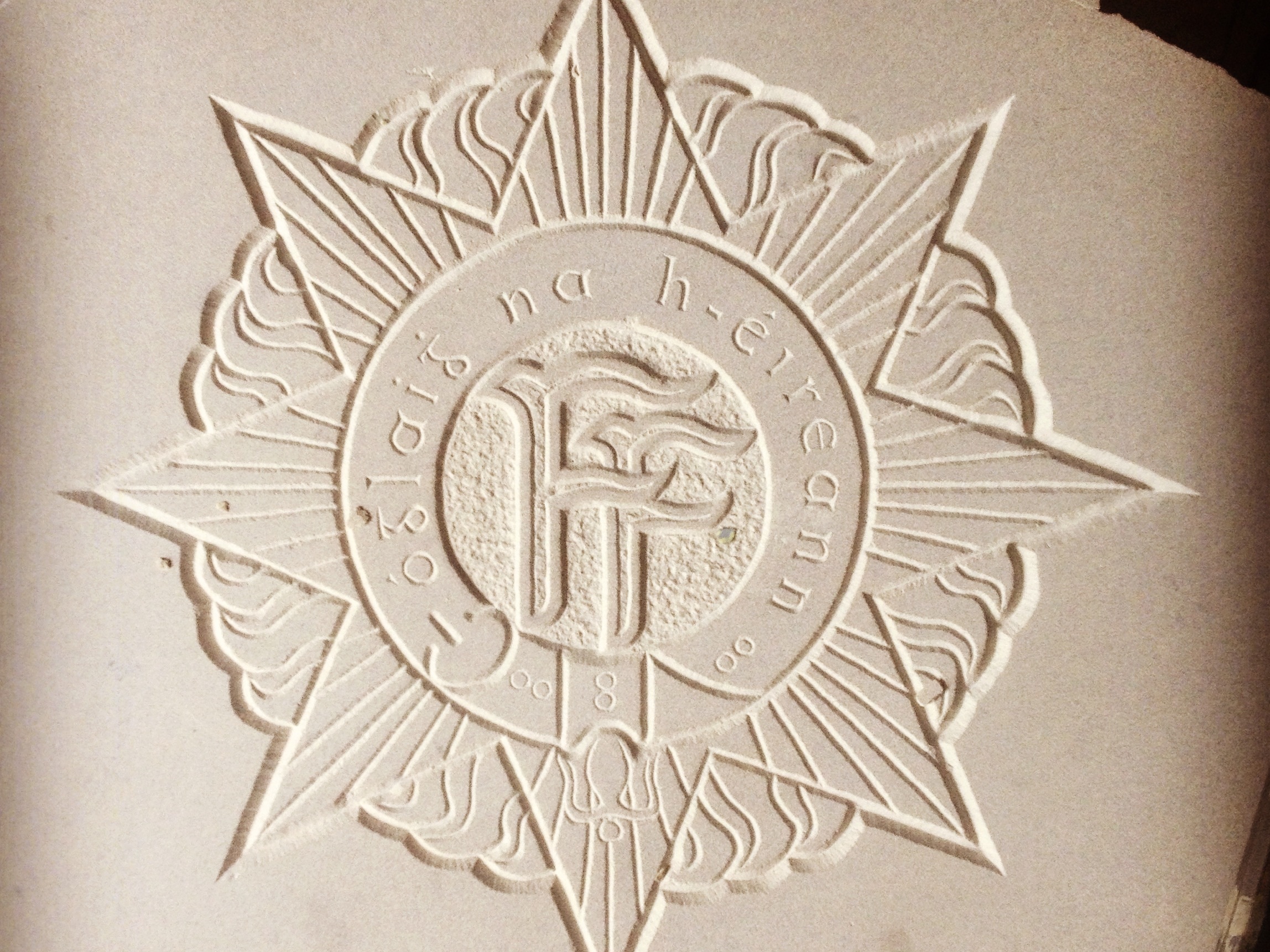 Irish Defence Forces Memorial
The Defence Forces symbol on a large Donegal Sandstone boulder
Loughnashade Design
Relief Carving in Irish Limestone